Welcome to Nirvana Hill Resort, where luxury meets adventure! Nestled amidst the breathtaking landscapes of Goa, our resort now offers much more than just beautiful cottage stays.
In collaboration with BeatRoute Explorers, we present a range of offbeat experiences that will truly immerse you in the wonders of this coastal paradise.
Get ready for an unforgettable monsoon adventure filled with waterfall treks, jungle treks, cycle trails, and heritage walks, as we bring you the best of Goa's natural and cultural heritage.
Embark on a thrilling journey through the lush rainforests of Goa, as our expert guides lead you to hidden waterfalls.
Feel the cool mist on your face as you make your way through winding paths, surrounded by the sights and sounds of nature.
Dive into crystal-clear pools, rejuvenate your senses, and create memories that will last a lifetime.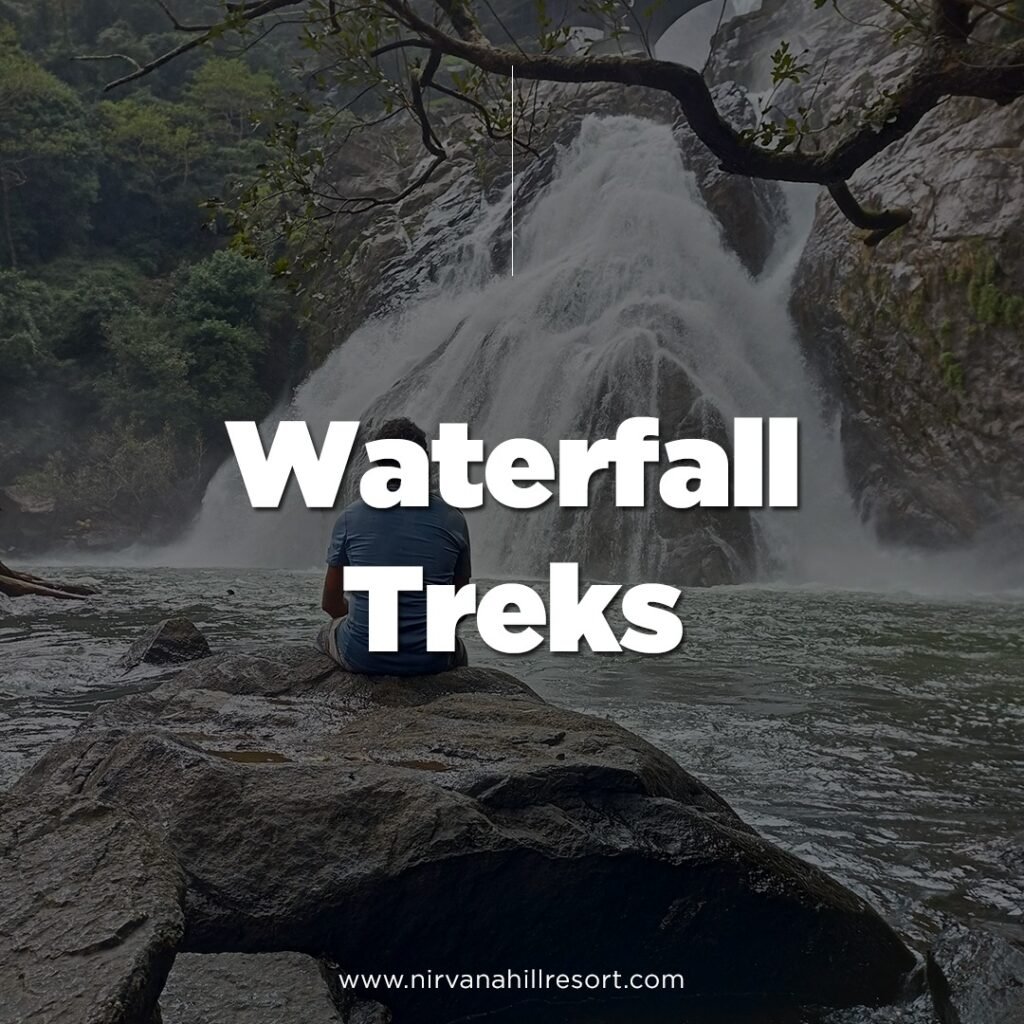 Explore the untouched beauty of Goa's dense jungles with our guided jungle treks. Immerse yourself in the vibrant flora and fauna as you traverse through captivating trails.
Discover exotic plant species, spot native wildlife, and embrace the serenity of nature in its purest form.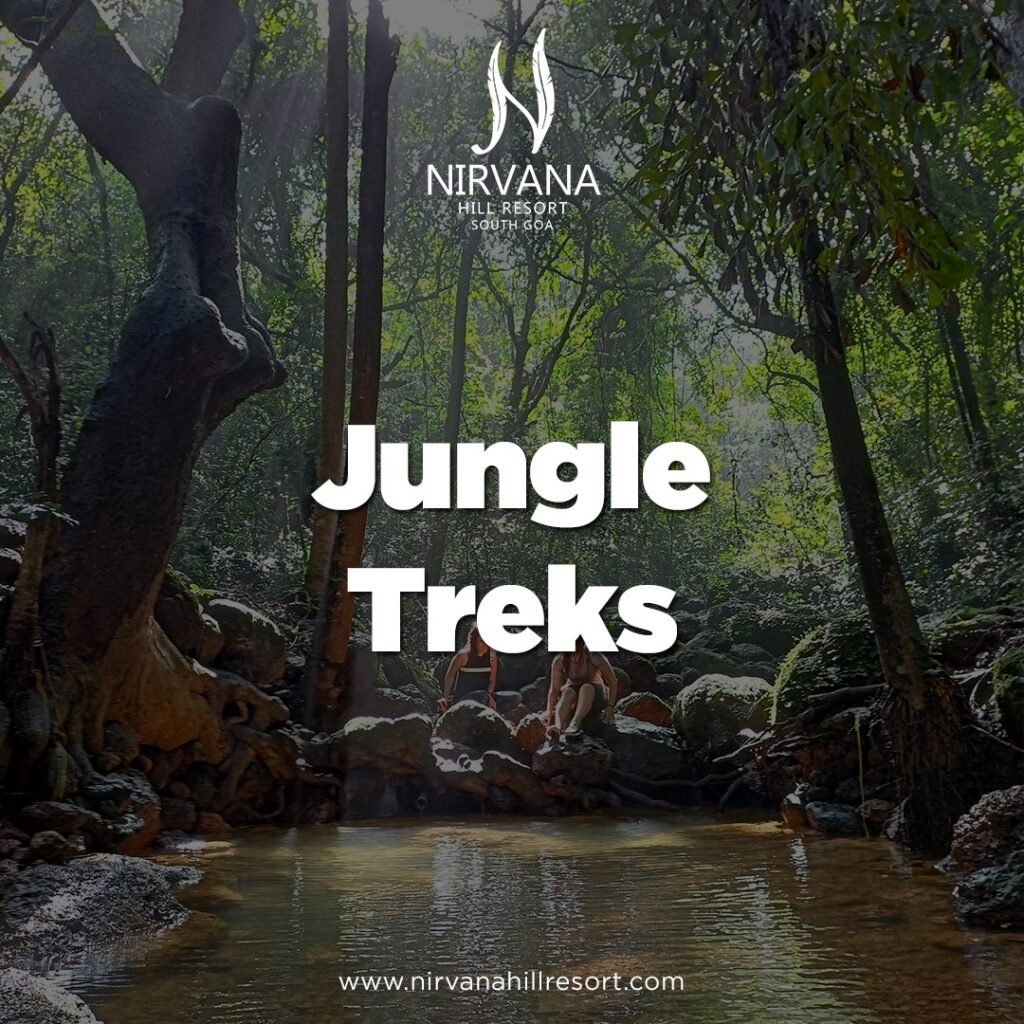 Hop on a bicycle and embark on an exhilarating adventure across Goa's scenic landscapes. Follow our knowledgeable guides as they take you through picturesque trails, passing by paddy fields, coconut groves, and charming villages. 
Feel the refreshing breeze against your face as you pedal your way to hidden gems and breathtaking viewpoints.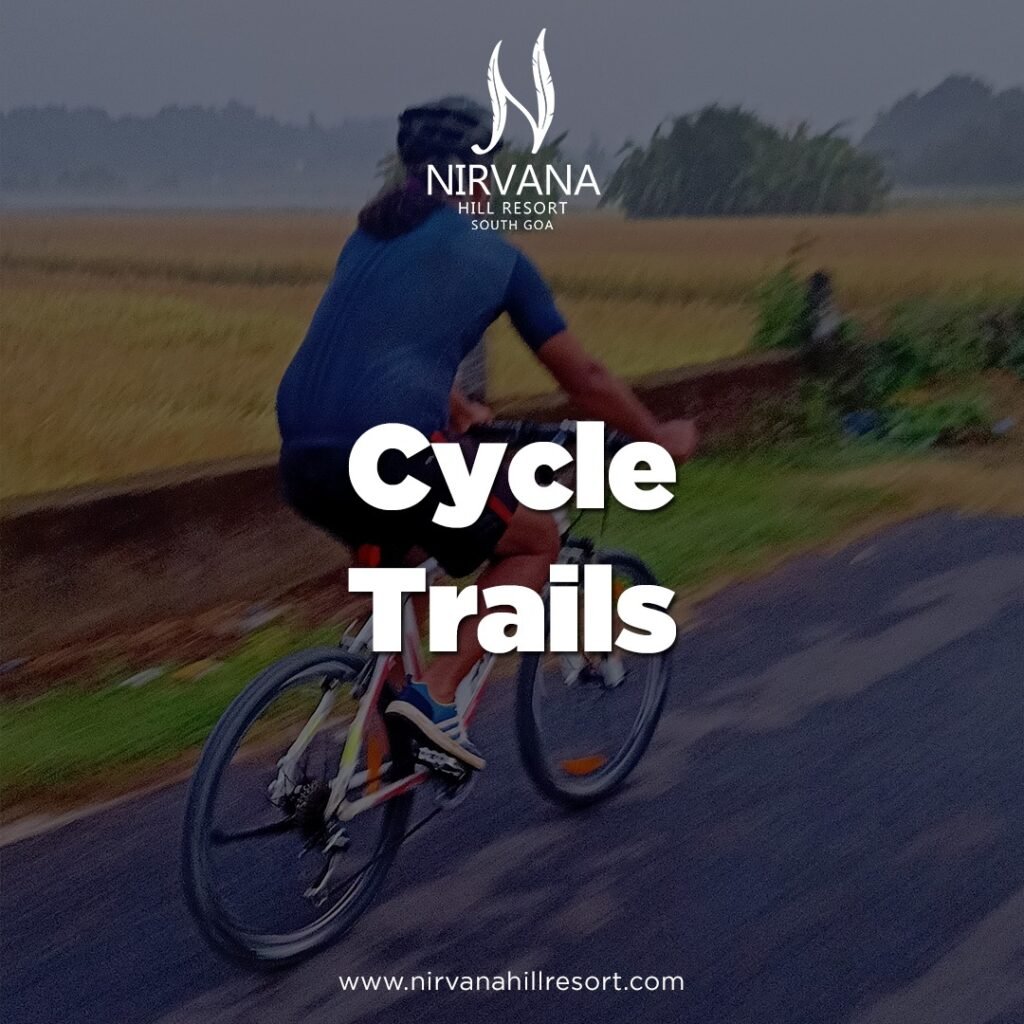 Delve into the rich history and cultural heritage of Goa with our guided heritage walks. Explore ancient temples, churches, and Portuguese colonial architecture as our experienced storytellers unveil captivating tales of the past.
Immerse yourself in the vibrant colors, intricate designs, and diverse traditions that make Goa a cultural melting pot.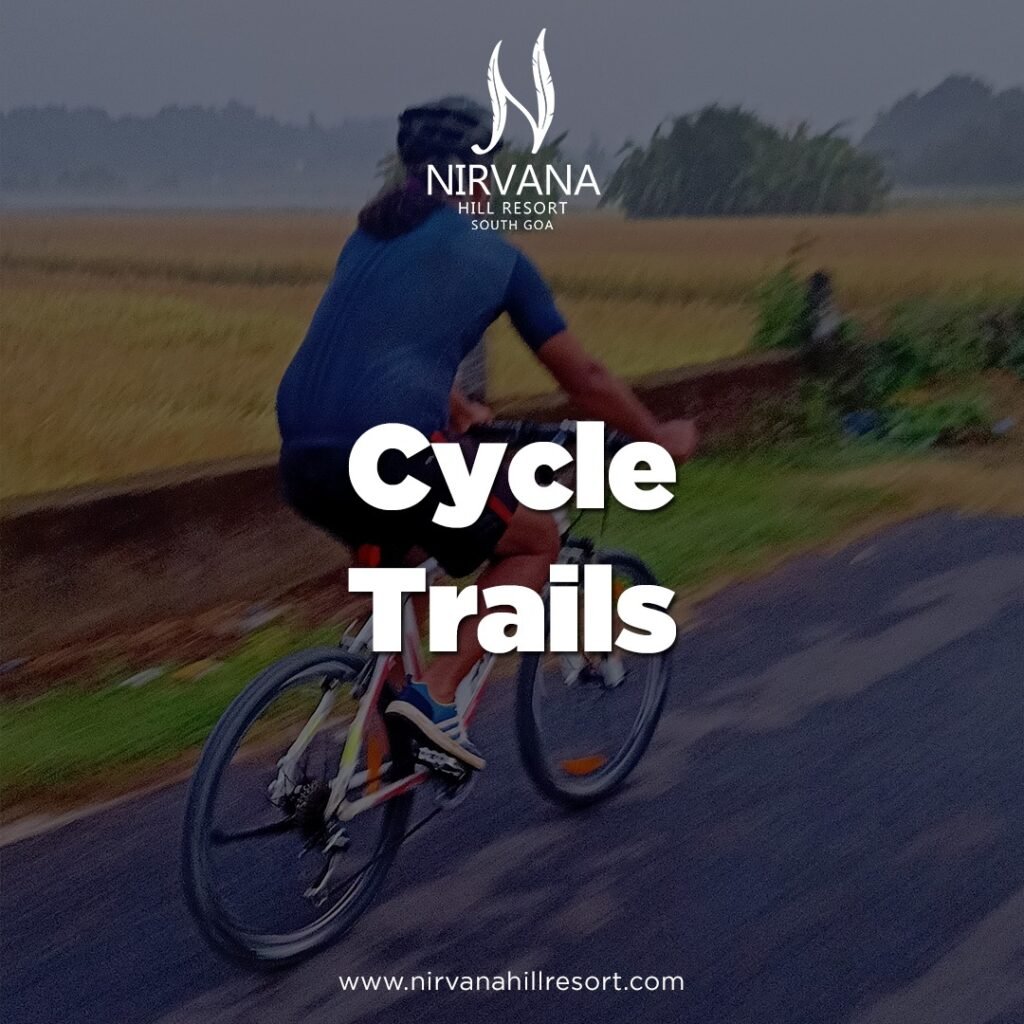 At Nirvana Hill Resort, we believe in providing unique experiences that go beyond the ordinary. Our collaboration with BeatRoute Explorers ensures that you can discover the hidden treasures of Goa while enjoying the utmost comfort and luxury. Whether you seek adventure, relaxation, or a cultural awakening, our monsoon offerings have something for everyone.
After a day of exploration, retreat to our cozy cottages nestled in the lap of nature. Unwind on your private veranda, savor delicious local cuisine, and let the tranquility of the surroundings envelop you.
Come and experience the magic of monsoons in Goa like never before. Book your stay at Nirvana Hill Resort and let us take you on a journey of discovery, adventure, and bliss. Your ultimate Goa experience awaits!